As some of you know, our previous website was hacked. The new website is currently under construction with the layout being worked on and new items as well as old information for the previous website being added.
One thing that I would like to add to the site is a member gallery of trees. If you are a member and have photographs of trees you would like displayed on the site, please email jpegs to me.
I have already updated the calendar of meetings and events and if you scroll to the bottom of this page, you will always see the next three upcoming events. During construction, I will keep these updated. Please be patient with the rest of the site.
Thank You
Kathy Barbazon
President
Greater New Orleans Bonsai Society
Johnny Martinez Award Finalists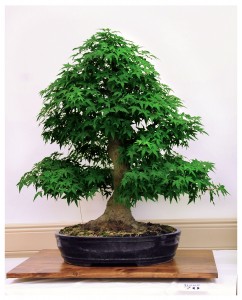 Congratulations to Dawn Koetting and Kirk Vaughn for becoming our Johnny Martinez Award Finalists. All members at the July meeting perused the trees on display before casting their votes. Dawn had two trees, a maple and a hibiscus, selected and Kirk had a Pine. The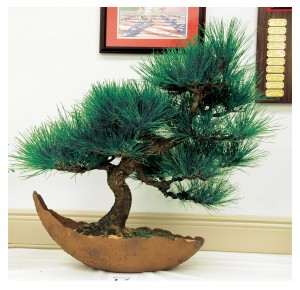 three trees will be on display at our annual Auction on August 15. All attendees at the auction will be asked to cast a vote to decide the winner.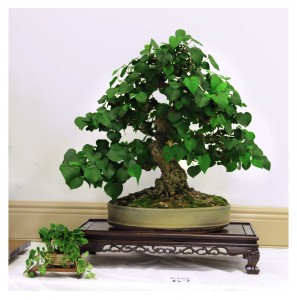 Saturday, August 15, 2015
Annual GNOBS Auction
The success of the GNOBS Auction can be attributed to the generous donations of its members and local businesses. If you have any bonsai material from pre-bonsai stock to well styled trees, pots, bonsai books or anything bonsai related, contact any of the GNOBS board members to make arrangements for your donation. GNOBS members will be available from 12 noon through the start of the auction to accept donations at the Marine Corp League Hall. Thank you for anything you can donate!
Auction Setup and Donations Accepted – 12 Noon - 4:00pm
Viewing – 4:00pm - 6:00pm  
Auction – 6:00pm - 9:00pm
This is it – The GNOBS Annual Auction! Each year, the GNOBS auction offers the most diverse selection of bonsai material and bonsai supplies any enthusiast could hope for. This year besides donated trees, we have some nice featured trees done by guest artists as well as some material from Brussel's Bonsai. Where else can you buy bonsai at great prices, tax free and no shipping. A great time is always had by all. The auction is open to the public and takes the place of our August meeting.
Just a few of the items to be auctioned